System Integration
Business Process Re-engineering with Experience - Innovation - Technology. Integrate Business For Better Control and Growth.
Application Development

Best in class development of business application on iPhone / Android / PHP / JAVA / .Net platform. Offshore software development, Consulting software development project.
Our Client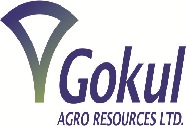 Gokul Agro Resources Ltd.(SAP Rollout Project – ECC 6.0 ).
Other Services
End – to – End System Integrator includes Hardware sizing, Security Surveillance, Data Center Setup, Bandwidth Sizing, Network devices and cable laying, Servers, Desktop, Laptop, Printers, Firewall, Videoconferencing setup, EPABX setup, Open Source Setup, Email Solution, Storage, Backup, Disaster Site.